Wedding Themes for Every Bride: Wedding themes can transform your special day into a memorable and cohesive experience. Whether you prefer timeless elegance or a modern twist, here are some trending wedding themes that cater to every couple's taste: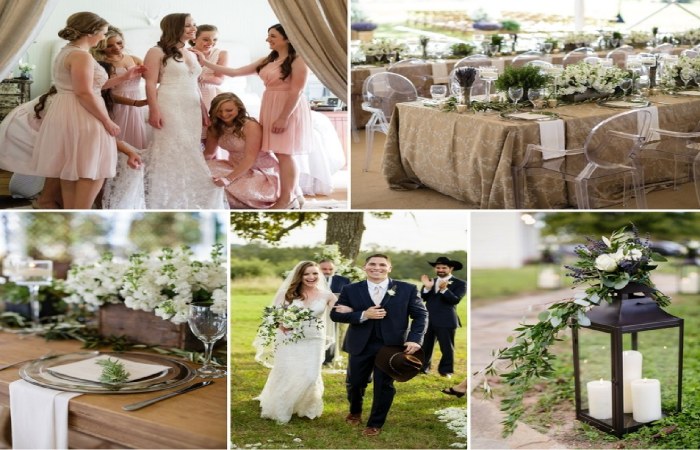 Classic Romance: A timeless and ever-popular theme, classic romance centers around soft colors, elegant decor, and vintage charm. Consider incorporating lace, pearls, and traditional floral arrangements for a dreamy and romantic atmosphere.
Bohemian Chic: Perfect for free-spirited couples, the bohemian theme features a mix of nature-inspired elements, relaxed vibes, and an artistic flair. Use earthy tones, dreamcatchers, wildflowers, and rustic decor to create a laid-back yet enchanting celebration.
Garden Whimsy: Embrace the beauty of the outdoors with a garden whimsy theme. Send out floral save the date wedding invitation cards to match the theme. Imagine exchanging vows under an arbor adorned with lush greenery and blooming flowers. Incorporate pastel hues and delicate details to achieve a fairy-tale-like ambiance.
Rustic Elegance: This theme combines the simplicity of rustic elements with the refinement of elegance. Barn venues, exposed wood, and vintage-inspired decor mesh seamlessly with delicate touches like crystal chandeliers and lace linens.
Industrial Chic: An urban and contemporary theme, industrial chic takes advantage of industrial spaces like warehouses or lofts. Think exposed brick, metal accents, Edison bulbs, and modern art pieces for a stylish and edgy celebration.
Vintage Glam: Consider a vintage glam theme if you adore the elegance of bygone eras. For a lavish and sophisticated affair, incorporate opulent details, such as gold accents, art deco patterns, and antique decor. It's easy to over-do a glam theme. Order a few sample wedding invitation cards and choose a style that reflects vintage glam without being over the top.
Tropical Paradise: Perfect for destination weddings or warm-weather locations, a tropical paradise theme brings beach vibes to your celebration. Use vibrant colors, palm leaves, and exotic flowers to transport your guests to an island getaway.
Modern Minimalism: Embrace simplicity and clean lines with a modern minimalist theme. Use a neutral color palette, sleek design elements, and plenty of white space to create an understated yet sophisticated atmosphere.
Enchanted Forest: Fantasy lovers can opt for an enchanted forest theme for a magical and ethereal experience. Utilize twinkling lights, moss-covered decor, and earthy elements to transform your venue into an enchanting woodland wonderland.
Art Deco Glamour: Inspired by the 1920s, Art Deco glamor features bold geometric patterns, luxurious fabrics, and shimmering details. Incorporate metallic hues, beveled mirrors, and vintage-inspired fonts to capture the essence of this elegant era.
Remember that your wedding theme should reflect your personalities and preferences as a couple. Whether you opt for a classic, contemporary, or unique theme, the key is to infuse your personal touch into the celebration for a truly unforgettable experience.